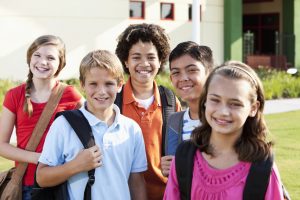 On Target for Life is an executive function intervention for middle schoolers targeting goal setting and flexible problem solving.  An engaging and interactive curriculum, adolescents learn to gain more independence by developing their ability to set goals and fulfill them through systematic problem solving.  On Target for Life builds on the researched based curriculum, Unstuck and On Target, but is adjusted to be developmentally appropriate for adolescents and their families.  To facilitate generalization, parents attend a group each week to learn strategies to support their children.
Specific topics for students include:
·         Flexibility and Power
·         Compromise
·         Accepting and letting go of disappointment
·         Efficient Planning
·         Realistic vs. unrealistic goals
·         Evaluating a Plan and identifying obstacles
·         Making Plan B's


Topics for parents include:
·         Telling a can't from a won't
·         Communicating effectively with a teen
·         Managing increasing expectations to support learning


·         Strategies to be an effective coach, using

On Target for Life

scripts



Who: Student in middle school (grade 6-8) on grade level academically, who are highly verbal and can access a verbally based instructional format. Adolescents who struggle with: flexibility, problem  solving, goal setting, motivation, and follow through. Group sizes are small to allow for individualized attention, and parents in their group will practice applying the strategies they, and their teen, are learning.
When: Wednesdays 6:15-7:15 PM
Where: Center for Assessment And Treatment 8401 Connecticut Ave, Suite 1000, Chevy Chase MD
How to Apply: Call 240 424-0184 to schedule a brief phone call to discuss program fit.  Complete online application here.