Program for the Educational and Enrichment of Relational Skills® – CAAT PEERS®
PEERS is social skills intervention program for adolescents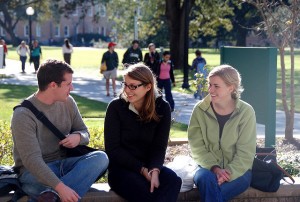 and young adults who want to learn how to make and keep friends.  This program is one of the only empirically grounded and ecologically valid approaches to developing the practical social skills needed to experience social success.  Our clinicians are certified through the UCLA PEERS® training program and are committed to delivering the full benefit of PEERS® to each of our clients.  Recent research has demonstrated that gains made over the course of this 14-16 week program are maintained 3-5 years later (Laugeson et al., 2013). We are currently recruiting individuals who are motivated to make and keep friends.  The teen program is appropriate for teen 13-18 years old.  The young adult program is appropriate for individuals up to 29 years old.
Click HERE to learn more about the PEERS program.
Transitions X/Young Adult Transition Program
This program is for adolescents and young adults with social and self-regulatory difficulties, and those who are struggling with the transition to independence and adulthood.  The program's goal is to help students define and meet their own goals as they transition to adult life – whether it be college, vocational training, or employment.  The program will help strengthen the core skills needed to succeed in independent living settings. These skills include self-understanding, self-regulation, social competence and confidence, academic readiness, executive functioning, navigation of daily life, and self-advocacy.  For more information about our Transitions X program, please email Dr. Black or call us at (240) 424-0184.