Intensive Social Intervention Program to Improve Executive Functioning, on Task and Flexible Behaviors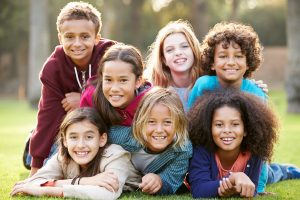 Unstuck and On Target® is a 14-week evidence-based curriculum designed to improve flexibility in children with autism and ADHD.  The program includes both student and parent groups; the whole family learns strategies they can work on together to improve generalization of skills.
While children participate in highly engaging group activities, the adults attend group sessions that combine lecture, role playing and observation of the child group.  Parents learn how to apply Unstuck strategies to everyday scenarios, from morning routines to getting homework done.
       Students will learn to:

Handle unexpected events and be flexible
Cope with disappointment and frustration
Keep an open mind
Navigate disagreements with friends
Set and achieve goals
Distinguish a "big deal" from a "little deal"
Learn how to compromise
Create a Plan B when Plan A doesn't work
How to self-advocate
How to be a successful group member

      Parents will learn to:

Support their child in using Unstuck strategies
Tell a "can't" from a "won't
Strategies for being more effective coaches
Help their child successfully navigate their day and reach their goals at home and school
How to embed Unstuck and On Target strategies into various daily routines
How to enroll:
Pre-requisites
Ages 8-10 years old
On grade level academically
Highly verbal
Able to access learning through a verbal based instructional format
Parent participation in weekly groups required
Application process
Complete the confidential application by clicking HERE.
Our staff will confirm receipt of application and next steps within three business days.
Parent/child plan to attend  a 1-hour group meet and greet to determine if our program is appropriate for you and your child.
Dates and availability
Duration:  14 Weeks
Currently Enrolling:  Accepting applications for Fall 2020
Planned Days:  Wednesday Evenings 5:00-6:00 pm
Location: 8401 Connecticut Avenue, Suite 1000, Chevy Chase, MD 20815-5800