PEERS® for Young Adults is a 16-week evidence-based social skills intervention for motivated young adults, ages 18-30, who are interested in learning ways to make and keep friends, navigate social interactions, handle conflict and rejection, and develop romantic relationships. Young adults learn social skills by didactic and role play models, and then practice in a group session while receiving immediate, individualized coaching from clinical staff. Regular group attendance is imperative to program success.
Parents attend weekly group sessions, held simultaneously with the client group, where they are taught how to assist their young adult by providing feedback through social coaching during weekly socialization homework assignments. Weekly attendance for parents/caregivers is a program requirement.
As the first certified provider of the Program for the Education and Enrichment of Relational Skills (PEERS®) curriculum in the Mid-Atlantic region, CAAT launched group sessions in 2012.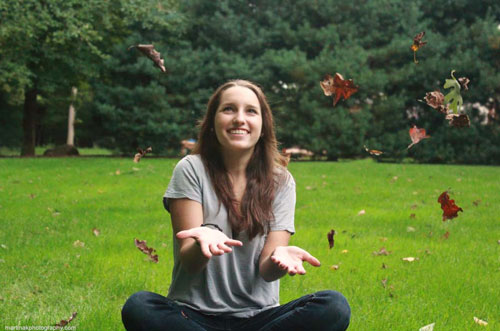 Topics of Instruction
Finding common interests by trading information
Using appropriate conversational skills to start and maintain conversations
Finding sources to make friends
How to appropriately use humor
How to enter and exit group conversations
How to handle rejection and direct or indirect bullying
How to organize and have successful get-togethers
Rules for forms of electronic communication
How to handle arguments and disagreements
Dating etiquette/skill
Enrollment Process
Complete the confidential online application below
Upon receiving your application, a CAAT staff member will call to schedule a free, 30-minute telephone intake.
After the the phone intake, both the client and parent/caregiver must attend a PEERS® orientation appointment with our clinician to determine if enrollment in the program is appropriate.
We are always accepting PEERS® program applications and offer PEERS® Lite for clients joining between group sessions.
Session Information
Group Duration:  16 weeks, programs begin in the Fall (Sept) and Spring (Feb) semesters
Group Meeting Day & Time:  Tuesday Evenings 7:15-8:45 pm
Location: 8401 Connecticut Ave, Suite 700, Chevy Chase, MD 20815
**These services may be covered by your insurance company. LISS funding is applicable for our social learning programs.
Please call the office if you have any questions/concerns.
CAAT PEERS® for Young Adults Online Application

The Center for Assessment and Treatment (CAAT) PEERS® social intervention program is open to motivated young adults, ages 18-30, seeking to develop their skills in managing social interactions including conflict and rejection, maintaining relationships and cultivating romantic relationships. Participation in the program requires a 16-week commitment from the young adult and their parent/caregiver social coach to attend all scheduled 90-minute group sessions.

Enrollment is limited, priority is based on the order in which program applications are received. Regular attendance is essential. For the program to be fully beneficial, the same parent/guardian social coach must attend all sessions because information in CAAT PEERS® curriculum builds from session to session.

In addition to submitting the program application, candidates and their social coach must attend a 60-minute orientation appointment before an admission decision is made.

CAAT PEERS® does not discriminate on the basis of race, color, gender, religion, national origin, class, or sexual orientation.