A developmental evaluation is specifically t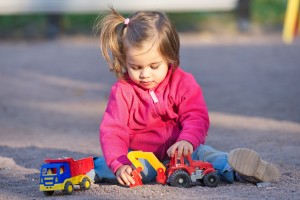 ailored to the needs of young children (0-6 years old). The purpose of this evaluation is to provide a more complete understanding of your child's cognitive, language, and motor development as well as his/her social skills, temperament/behavior, and adaptive functioning (i.e., feeding skills, toilet training) relative to other children his/her age. We are experts in addressing a wide range of potential developmental problems related to premature birth, genetic/neurologic conditions, cardiac issues, and social-emotional/behavioral difficulties, to name only a few.
Following a developmental evaluation, we will offer feedback with our clinical observations, impressions, and recommendations. In the weeks to follow, we will provide a detailed and easy to read report that offers a more comprehensive view of your child's developmental profile. This report provides an in-depth analysis of your child's specific challenges and strengths, which you can share with people in your child's life (such as pediatricians and teachers).
CAAT is dedicated to forming a close relationship with parents and families over the course of a child's development and providing ongoing follow-ups to monitor progress and modify treatment plans as needed.
See our General Treatment page for information on our developmental clinic.