Consultations
We offer consultation and support services to families. We help clients understand a diagnosis, whether it was received through evaluation at CAAT or another provider. We explain the implications and origin of a diagnosis, treatment options available to support individuals, and how best to implement and prioritize therapeutic intervention services.
Our clinicians are available to review full neuropsychological reports and provide families a second opinion.
Follow-up & Treatment Planning
Families frequently meet with our team for help with "quarterbacking" – providing ongoing progress monitoring, help trouble-shooting specific problems, and assessing the order of support services.
We have a deep understanding of needs specific to individuals with all types of cognitive, developmental, behavioral, and emotional conditions, and we are committed to helping families understand their children's strengths and weaknesses in order to provide optimal support throughout the child's development – whether they are six or twenty-six years old.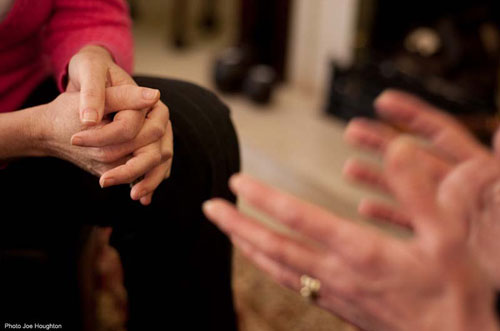 We focus on helping families understand why their children do what they do, and explain what is challenging for their child and why. We emphasize honing strengths, compensating for weaknesses, and developing an accurate understanding of individual potential.
We believe that through insight comes compassion, patience, and strategies that can promote optimal development. We partner with our colleagues in the community to assemble the right treatment team for your child.