What is Autism?
Autism Spectrum Disorder (ASD) is a complex brain-based condition that affects the development of social and communication skills. ASD impacts an individual's communication, cognitive function, sensory processing, social interactions, and behavior.
Signs of ASD are often apparent by age 2 or 3 and vary significantly from person to person. Individuals with autism typically have difficulties in verbal and non-verbal communication, social interactions, and leisure or play activities. Common characteristics of individuals with ASD include restrictive and repetitive behaviors such as sensitivity to changes in routine, repetitive body movements, and hyper-focus on topics of interest like numbers, details or facts; social impairment like difficulty making friends, avoiding/not responding to eye contact or facial cues, and not displaying empathy; and communication challenges including slow or no language development, unusual tone of voice such as sing-song, flat, or robot-like, using gestures rather than words, and repeating words or memorized phrases.
How do you diagnose Autism?
At CAAT, our approach to diagnosing autism is a very cautious one. If the presenting concerns are reasonably explained by the presence of another condition, such as ADHD, a language disorder, executive dysfunction or anxiety, we are often quite reticent to diagnose autism. We find that many children referred to us for an autism evaluation are not, in fact, on the autism spectrum. Rather, their social difficulties derive from other issues, many of which can be addressed once accurately identified.
A neuropsychological assessment provides information about a person's cognitive functioning and abilities as well as his or her social cognition, social perception and social skills. Our evaluations measure subtle deficits in social engagement, interpretive abilities, and perspective-taking, which help us define a starting point for individualized treatment and interventions to improve social functioning and interaction, and to develop the increasingly sophisticated social skills needed to be effective in the social world.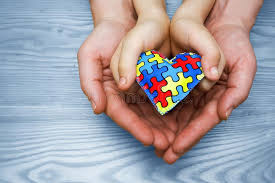 Treating Autism
CAAT offers specialized therapy services for individuals with social and self-regulatory challenges, including autism spectrum disorder. We provide individual psychotherapy (one-on-one counseling) to children, adolescents, and adults on the autism spectrum or facing social challenges. We also host group therapy programs focused on developing social and life skills to help individuals with and without ASD understand, cultivate, and maintain social and adaptive skills.
Our comprehensive treatment approach frequently involves working with the parents and siblings of children with social disorders to help support their unique psychological needs. We understand autism spectrum and social disorders affect the whole family, and we offer families compassionate, practical support and education about the distinct developmental and emotional needs of their children and adolescents.
Visit our Treatment page to learn about therapy options at CAAT.