Join Unstuck and on Target© High School, the research-based curriculum designed to improve flexibility in high school-aged teens with autism and ADHD. Students engage in highly interactive activities, while the adults participate in sessions that combine lecture, role playing and observation of the teen group.
This group will not help with the academic skills for homework completion or studying for exams, but will help students develop the skills to set goals and make plans that anticipate obstacles and allow for adjustments. The focus on self-advocacy will allow students to explore their strengths and identify areas where they should seek support.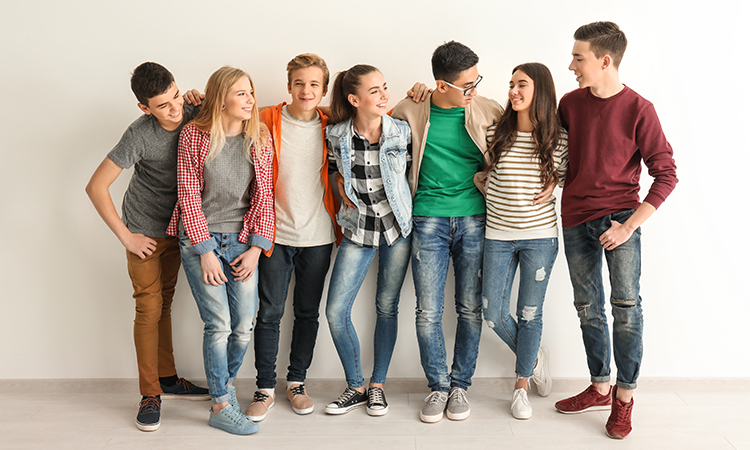 Topics of Instruction for Teens
Identifying and understanding individual strengths and challenges
How to be an effective self-advocate
Finding motivation
Transferring accommodations from IEP or high school to a college environment
Managing time
Setting long-term and short-term goals
Evaluating obstacles and making a Plan B
Topic of Instruction for Parents
Building independent skills in their young adult
Setting reasonable post-secondary goals
Handing off responsibilities to their children in a systematic and supportive manner
Session Information
Group Duration: 24 weeks, programs begin in the Fall
Meeting Day & Time: Thursday Evenings 6:45-7:45 pm
Location: 8401 Connecticut Ave, Suite 1000, Chevy Chase, MD 20815.
*Following guidance from local and federal public health agencies we have implemented the following guidelines:
Any group participant 12 years or older is required to be vaccinated.
Regardless of vaccination status, everyone is required to wear a mask during group.
**These services may be covered by your insurance company. LISS funding is applicable for our executive functioning programs.
Please call the office if you have any questions/concerns.
Enrollment Process
Complete the confidential online application below.
A member of our staff will process the application and call to schedule a free, phone intake to discuss the program.
Following the intake, both the parent and teen enrolling in the program must attend a 1-hour group meet-and-greet session to determine if admission is appropriate.
Unstuck and on Target© High School Application