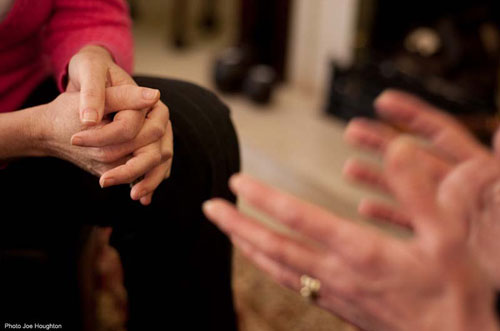 Follow-up & Treatment Plan Implementation
We frequently provide ongoing consultation and support to families to assist with the implementation of treatment plans, develop an in-depth understanding of a student's neuropsychological profile, and ongoing progress monitoring. We build a relationship with our clients, and walk with them through their children's development, whether they are in preschool or are learning to independently run their own lives. We partner with our colleagues in the community to assemble the right treatment team for your child.
We have a deep understanding of individuals with all types of cognitive, developmental, behavioral, and emotional conditions that affect daily life, and our goal is to help families understand their children's strengths and weaknesses so they can optimally support their children's development, whether they are six or twenty-six years old. We focus on helping families understand why their children do what they do, and explain what is challenging and why. We emphasize honing strengths, compensating for weaknesses, and developing an accurate understanding of each of our client's potential and the steps needed to reach that potential. We believe that through insight comes compassion, patience, and strategies to promote optimal development.
Educational Follow-Up
One of the most useful services CAAT can offer to young people and their families is helping to maximize the benefits of a student's school program.  We frequently accompany parents to meetings in both public schools and independent schools, and we commonly work in conjunction with educational consultants. We have a deep knowledge and extensive experience with many of the area's public and independent schools, which allows us to help parents make informed educational placement decisions. For students who need special education services in public school, we are available to attend I.E.P. meetings in which we help make the case for a student's eligibility for services, help to write and revise I.E.P.s, or review a student's progress and needs at times of transition.
Consultation
Families frequently meet with our team for ongoing progress monitoring, trouble-shooting challenging problems, and when searching for a second opinion concerning a child's diagnosis.
Talks and Workshops
Our clinicians offer educational and outreach workshops, speaker bureau's, lecture series, in-services, and clinical training's.   We present to parents as well as professionals and are frequently asked to speak on assessment topics, social skill, autism and social challenges, and transition issues.
Medical-Legal (Forensic) Services
Dr. Black provides expert testimony and completes medical-legal evaluations related to the neuropsychological functioning of individuals.  He is also a Nationally and Internationally recognized expert who specializes in individuals suspected of having an autism spectrum disorder. The scope of services includes autism diagnostic evaluations, neuropsychological assessments, and expert witness testimony.
"Thank you again for your outstanding and thorough help for us and [our son] throughout — going all the way back to our first meeting, and then all the way through to your very valuable (and lengthy!) testimony.  Your involvement, notes, observations, suggestions, expert testimony — all were so key.  Having [his] educational needs met and secured are of course priceless, for us and especially for him. And the improvements just since last summer are so promising… We feel very fortunate… very fortunate. Thank you again for everything."
~Parents of a 2nd grader with Autism following Dr. Black providing expert testimony